The Design Process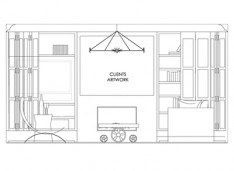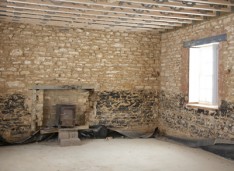 DESIGN • DEVELOP • DECORATE
Each interior design stage is detailed below to give you a full understanding of how Concept Interior can work with you on your project.
Initial Design Consultation
Initially we like to meet with you, preferably on site to discuss your lifestyle, budget and vision for your project.
From this meeting we will be able to determine our design approach and develop a brief which is tailored to your needs and wishes; just as we are all individual, so too is your project.
With your brief, we then move into the design process: Stage 1 »

Stage 1
Stage 1 of the design process: Initial Design
Our team carry out a site survey which allows us to develop architectural drawings, working alongside any appointed consultants as required.
For this there is a design fee which we agree with you before we start the process.
We then design and work into the plans, preparing layouts and compiling inspiration and style boards which allows us to make each project as individual as our clients.
Finally this is presented to you for discussion and approval before moving on to the more detailed aspects of the design process: Stage 2 »

Stage 2
Stage 2 of the design process: Detailed Design
At the second stage we produce a full set of working drawings in Auto CAD.
We then work into these drawings to create detailed designs for:
• kitchens • bathrooms • joinery • furniture • flooring
• lighting • electrical • heating • fireplaces • audio-visual • art
• objets d'art • antiques • decoration • fabrics • colour
These detailed designs provide extensive information on every element of your project, from a carefully considered electrical layout to the colour of the last silk cushion. This enables us to give you an itemised estimate which is presented to you for discussion and sign-off before we move into project management: Stage 3 »

Stage 3
Stage 3 of the design process: Project Management
Once the design has been agreed and finalised, we then move into the process of turning the project into reality.
We then work together with our highly skilled craftsmen and contractors; including regular site visits to project manage the design, development and decoration.
"Good design is obvious. Great design is transparent."